Warm greetings to PTI Blog Hoppers! I'm excited to share a watercolor card with you today.
My card was inspired by the challenge photo from PTI's February Blog Hop Challenge. I was also inspired by a new product from Cosmo Cricket. It is watercolor paper named "Just Add Watercolors" and I think it looks pretty cool!
I wanted to create a similar pattern to PTI's challenge photo using an emboss-resist technique, but didn't have a Quatrefoil die or stamps to do so. I thought about it for a while before I came up with an idea. I used a stamp from my PTI Super Stripe stamp set, attaching it to my stamp press in a wavy line.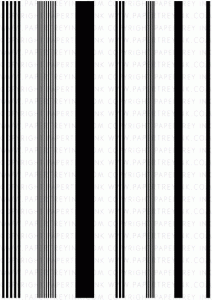 Next, I stamped the wavy line in VersaMark and heat embossed the image with clear embossing powder.
Then I inked up my stamp press with a variety of ink pads, spritzed it with water and applied the press to the paper. This did not work as well as I'd hoped, so I got out my paint brushes and applied the ink that way instead.
I am very happy with the way this card turned out. I'm excited to try this technique with some of the other stamps in the same set as well as some other stamps.
Thanks for stopping by!
XO
Melissa
Places I'm Playing: